Twisted Vine only accepts submissions via Submittable.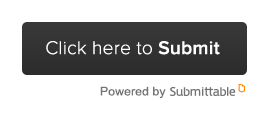 Twisted Vine Literary Arts Journal is committed to showcasing undiscovered talent in the literary and visual arts. Twisted Vine seeks to publish an eclectic mix of ideas and values. We are open to all genres, though we have a special affinity for hybrid works that transcend traditional genres. The editors of Twisted Vine strongly encourage submissions that are interdisciplinary in nature (poetry about math is one example), progressive, and unexpected.
All written material submitted should be in Arial or Times New Roman 12 point font, double spaced, and adhere to basic guidelines of grammar and spelling (with obvious exceptions for creative license).
Twisted Vine reads blind, so we ask that you do not include any identifying information within your submission.  
Once a submission is selected for publication, the contributor's name will be revealed to the staff, and additional information may be requested. We make every attempt to respond to all submissions within 2 months. Editors may provide specific feedback on works submitted but there is no guarantee.
Please limit submissions to one document, video, or collection of images per genre category at one time. If you are submitting poetry, please include no more than six (6) poems in a single document. If your submission includes more than one file, please use one ZIP file before submitting. Once you have received a response from us, you are welcome to submit again. We are looking for quality over quantity.
Twisted Vine is not interested in gratuitous sex or violence. Please keep all submissions "PG-13."
We only accept original, unpublished material. We consider any work that is available for public viewing on social media, personal websites/blogs, or any other open source to be previously published.
If your submission is accepted elsewhere please notify us immediately by adding a note to your submission in Submittable.
Fiction Guidelines
Please limit short fiction to 4,500-5,000 words. Fiction genre includes but is not limited to romance, fantasy, science fiction, mystery, etc. We are looking to compile a diverse and eclectic body of work that represents the interdisciplinary theme of our journal. Stories should have strong narration, character development, plot, and so forth.
Creative Non-Fiction Guidelines
Creative non-fiction submissions are limited to 4,500 words. We are looking for eclectic submissions in this genre that compliment our cross-disciplinary focus. We are open to a broad range of material, however your submission must remain literary in essence.
Poetry Guidelines
Twisted Vine accepts both traditional and experimental poetry. We do not adhere to any specific guidelines for style or content and only ask that your poems reflect artistic excellence. We highly encourage poems that represent interdisciplinary themes.
Please submit no more than six (6) poems per document. Along with the written version of the poem, contributors are welcome to submit audio or video readings of their poetry for consideration on our website as well.
Art Guidelines
We accept original graphic art, photography, paintings/drawings, cartoons and all others forms of visual art in .jpg or .jpeg format. We are not genre specific, but will give preference to pieces that capture the spirit of our interdisciplinary theme.
You may submit up to six (6) images that represent a cohesive collection. If submitting more than one image, please title each image file with the same name and corresponding numbers (example: Carnival1, Carnival2, Carnival3, etc) and submit as a ZIP file. Editors reserve the right to publish any part or all of a collection submitted.
Interview Guidelines


Twisted Vine accepts audio, video, and transcribed interviews. Please limit all audio and video submissions to 10 minutes or less in length and all transcribed interviews to 4,500 words or less. Stylistically, we want interviews that discuss cross-disciplinary studies, literature, and, the arts at large. The edgier the better, but keep it above the belt.

Video Guidelines


We are looking for short, experimental videos with an interdisciplinary approach to artistic and literary subject matter. We are open to a wide range of possibilities in this category and will know what we like when we see it. We prefer videos under 5 minutes and definitely no longer than 10 minutes in length. Please polish your work as needed (before submitting) so that you are exhibiting the best of what you have to offer. Please, no unsolicited series, newsreels, or readings of unoriginal work.

Contest Guidelines
Prose: Fiction or creative nonfiction, any topic will be considered, although we prefer work with an interdisciplinary slant. 4,000 words or less.
Poetry: Our tastes in poetry are eclectic and wide ranging, but as with prose, we prefer poetry with an interdisciplinary slant. Please submit up to 3 poems, or 5 pages total.
PLEASE INDICATE THE SUBMISSION TYPE IN THE FILE NAME OF THE SUBMISSION, ex: Poetry_Contest_Submission. ALL entries must be submitted through our submissions manager. Email entries will not be accepted.
Submissions are read blind. DO NOT include your name or any other identifying information anywhere on the entry or it will be DISQUALIFIED.
Submittable has spaces for contact information and a short third person bio—keep all personal information limited to these spaces.
Your entry must be previously unpublished. For the purpose of this contest, Twisted Vine considers personal blogs, websites, Facebook, Tumblr, Twitter, etc., to be previously published.
Anyone, excluding Twisted Vine staff, may enter. There are no restrictions on content. Just send us your best.
Multiple entries are acceptable, but each entry must include the $8 entry fee.
Simultaneous submissions are acceptable, but please let us know if your work is accepted elsewhere by withdrawing your submission on Submittable.
Give your story a title and proofread thoroughly.
Contest winners will be notified via email in June 2016 and will have their award money transferred via PayPal upon confirmation. First, second, * and third* place winners will be published in Twisted Vine's spring 2016 issue.
*Twisted Vine reserves the right to forego awarding second and third place if the quality of the entries does not meet the journal's standards.
Should your work be selected as a winner, Twisted Vine Literary Journal is granted exclusive electronic rights for a period of 120 days (4 months), as well as non-exclusive archival rights to maintain a copy of published work in our archives indefinitely. Exclusive electronic rights mean that you agree not to re-publish your work elsewhere online, or in print, while the issue featuring your work is current. Writers retain all other rights, including the right to re-publish their work at any time after the 120-day exclusive period ends. Any subsequent publication must include acknowledgment such as "originally published in Twisted Vine Literary Journal."
Entries that do not conform to contest guidelines will be automatically disqualified.
For more on what we're looking for, please check out our editor's interview with Jim Harrington on Six Questions For…
Twisted Vine is currently a non-paying market.
Editor/General Questions:  twistedvine.ce1@gmail.com
Send to Kindle